Leigh Centurions v. Oldham Roughyeds preview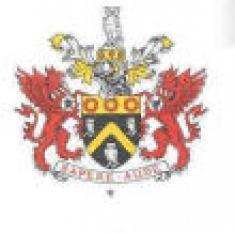 By Matt Lawton
August 8 2003
Local rivals Oldham Roughyeds make the short journey to Hilton Park on Sunday afternoon to take on the table-topping Centurions in what is a vital National League One game as the business end of the season approaches. A win for the Centurions will virtually assure them of a finishing place in the top three of National League One, which is vital for a good run in the play-offs, though they will be more than aware that the visitors from Oldham will be anything but a pushover.
Leigh's only away defeat of the league season came against Oldham in the corresponding fixture earlier this season, where Leigh lost 12-10 despite a stirring comeback at Boundary Park. Leigh will also be aware that Oldham put up more than a considerable fight in their game with Salford City Reds last weekend, Leigh's main title rivals, in a game where they suffered a 32-22 home defeat, though they were far from disgraced.
While the Roughyeds were running Salford close, Leigh were romping to a 58-32 victory away to Featherstone at Post Office Road, where Featherstone previously had a 100% record which included a victory over Salford City Reds and a Challenge Cup victory over the Centurions.
Centurions coach Paul Terzis will be relieved and heartened by the news that he has a virtually full strength side to choose from for what is almost the first time in this injury plagued season for the Centurions.
Terzis is boosted by the return of England international hooker Paul Rowley, who returns to the side after serving a one match ban following an incident away against Whitehaven three weeks ago. Joining Rowley in the side will be second rower Bryan Henare, along with Henare's fellow Pacific Islander Willie Swann, who both return from injury along with props Sonny Nickle and David Bradbury. Former Salford star John Duffy and young scrum half Lee Sanderson both returned to the side last weekend who, along with recent signing Danny Halliwell who made his debut for his home-town team last weekend, will be looking to keep their places in the squad.
Paul Rowley
Missing out however will be former Swinton Lions and St. Helens centre or second rower Dale Holdstock, who aggravated his rib injury in last weekend's West Yorkshire heat.
Although, Leigh's attack, led by local hero Tommy Martyn, has been firing on all cyclinders, scoring one hundred and twelve points in the past two games, the Leigh defence is somewhat of a concern after conceding sixty two points in the two games against Batley Bulldogs and Featherstone Rovers recently.
Tommy Martyn
The game will be preceeded by the usual fan fare, with Leo Sayer entertaining what is expected to be a large crowd on what is surely going to be a warm day. The Leigh Under 18 side are also in action when they face deadly local rivals Wigan Warriors in a game which kicks off at 12.15pm prior to the first team taking the field. Get down to both games and enjoy the rugby in the sun.
Wigan Warriors - Leigh Under 18's opponents at 12.15pm
More Leigh Centurions RLFC headlines
Leigh Centurions RLFC latest threads
Leigh Centurions RLFC Poll