Featherstone Rovers 32 Leigh Centurions 58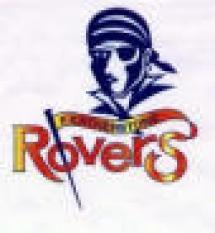 By Matt Lawton
August 3 2003
A hat trick from Dale Cardoza gave Leigh the platform from which to romp to victory, but the win wasn't as clear cut as it would seem, with the Centurions giving the now customary scare to their supporters. The game took place in unusually hot West Yorkshire weather and Leigh started the game in similarly hot fashion, taking an early lead through captain Adam Bristow, who went under the posts for a try converted by Turley.
However, the hosts quickly came back into the game and they pulled a try back almost instantly when Danny Seal spotted a gap and went over for Featherstone's opening try.
Leigh quickly regained their advantage when Bristow went in for his second try of the game, with the try again being converted by Turley.
The Centurions then extended their lead when recent signing Tommy Martyn got the first try of his Leigh career to send the once again large travelling support wild with delight. Leigh quickly scored again through a first of the afternoon for Dale Cardoza and built up a commanding 20-4 lead. However, as was the case against Batley last week, Leigh failed to hang on to their lead and went in at half time with a slender 20-16 lead.
Leigh's four point lead quickly disappeared when Featherstone went in for a converted try barely minutes after the restart to put them into the lead for the first time in the game.
However, Leigh quickly regained their composure and got back into their stride and got back into the lead when Damian Munro scored, though it seemed certain that Tommy Martyn would get his second of the afternoon, and Leigh career, when he made the original break, only to pass inside for the supporting Munro.
Leigh scored further tries through an interception try from Leroy Rivett, another two tries from Dale Cardoza to complete his hat trick, including a seventy yard sprint, and one for Alan Hadcroft.
Although Featherstone scored sixteen points in the second half, Leigh's lead never looked under much threat once they had regained their lead early in the second half.
Unfortunately, Leigh's defence seemed a little suspect at times but all in all Leigh produced a superb attacking performance, and scoring nearly sixty points at such a hard place to visit as Post Office Road is no mean feat.
More Leigh Centurions RLFC headlines
Leigh Centurions RLFC latest threads
Leigh Centurions RLFC Poll