Humbersiders eye Holdstock?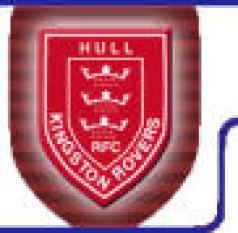 By Matt Lawton
July 31 2003
Rumours are circulating that National League One rivals Hull Kingston Rovers are chasing the signature of Leigh centre Dale Holdstock. Rovers are said to be interested in sealing a deal which would see Holdstock move to his home-town and New Craven Park at the end of the current season.
Former Swinton Lions and St. Helens centre and second rower Holdstock is known to be a childhood Rovers fan and if he turned out for the Robins would follow in the footsteps of his father Roy Holdstock, who was a Craven Park crowd favourite during the 1970's and turned out for the Robins in their famous 1980 Challenge Cup final victory against deadly city rivals Hull FC at Wembley.
The Rovers have admitted an interest in Holdstock but it is believed that the Leigh coaching staff certainly eye Holdstock as a promising player for the future and they will be keen to keep him as a Centurion.
However, the future of Holdstock, who is currently out of action because of a rib injury, has been put into doubt after Leigh signed Halifax centre Danny Halliwell for the rest of the season and with Halliwell also contracted at Leigh for next season, it has put Halliwell's future into doubt as the already intensive competition for the two starting spots in the centres increased even further with as many as five players challenging for just two spots.
More Leigh Centurions RLFC headlines
Leigh Centurions RLFC latest threads
Leigh Centurions RLFC Poll